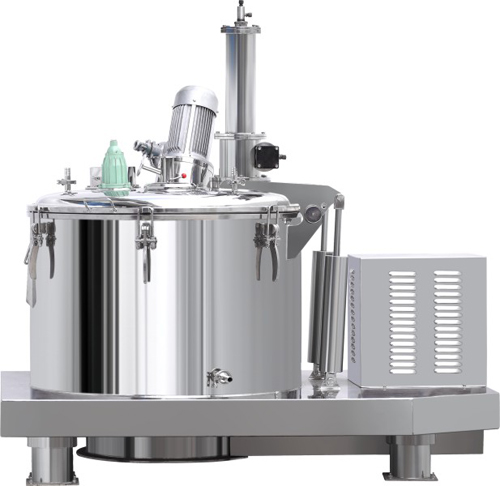 Optional device
1, cleaning spray system.
2, nitrogen protection system.
3, material layer controller.
4, PLC program control.
5, hydraulic system.
6, gas auxiliary scraper.
7, according to the requirements of anti-corrosion of the user's separation material choose corresponding material (SUS304, 316, 316 l, 316, titanium, hartz alloy, plastic, rubber lining, spraying halar, etc.).
Ordering instructions
Material: part contacting materials of SUS304 stainless steel, SUS316L stainless steel, titanium alloy, etc.
Driving mode: ordinary motor or explosion-proof motor variable frequency drive.
Drainage way: mother liquid and washing liquid can be used mixed discharge or shunt. We can also design and manufacture according to the requirements of GMP.